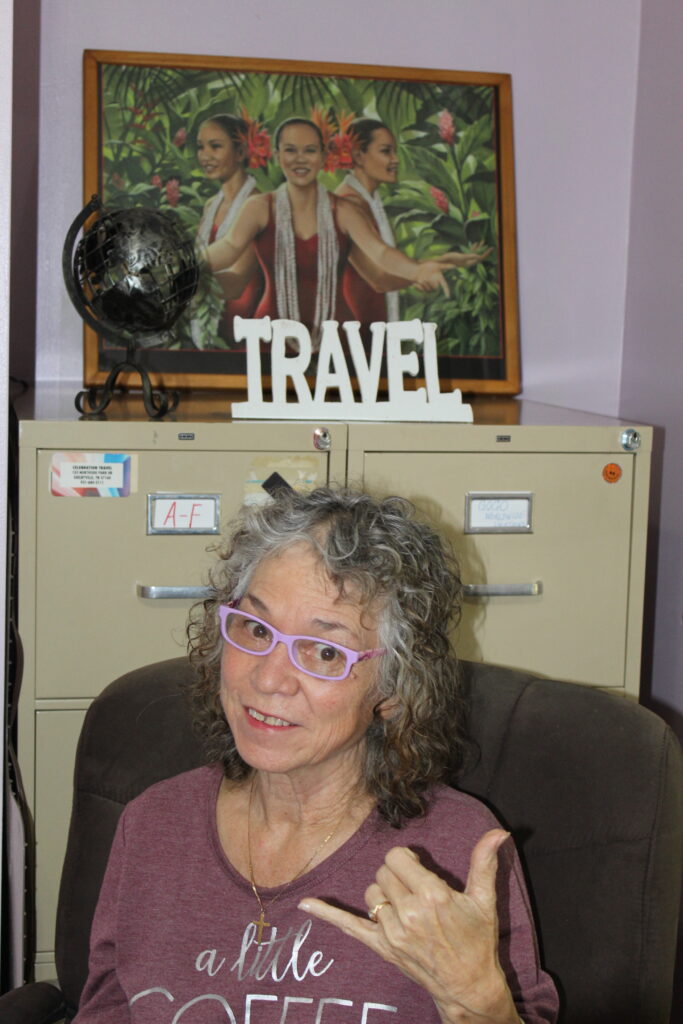 Nakai Waynick Certified Travel Consultant
"We love to experience the culture of new places in the world. And we love helping others experience them too!"
Nakai Waynick CTC, owner Celebration Travel – Nakai is a Certified Travel Consultant with more than thirty years in the travel industry. As a native Hawaiian, Nakai has close ties to the people of Hawaii and knows the best places to visit on the Islands. Nakai has traveled all over the world including most of the United States, the Caribbean Islands, Europe, Costa Rica, Belize, Bermuda, Mexico and more. We have hosted group trips to many exotic destinations some numerous times including Alaska, Hawaii, New England, Canada, Italy, and cruises around the Mediterranean. Last year one of our personal favorites of all time was a pilgrimage to Israel.
Looking for a quote for your next vacation?
Please fill out the contact form…
Include Destination, Travel Dates, Flying or Driving, Number of Adults, Number of Children, Children Ages, Total Budget, Preferred method of contact-phone or email. Add any other details we need to be aware of.